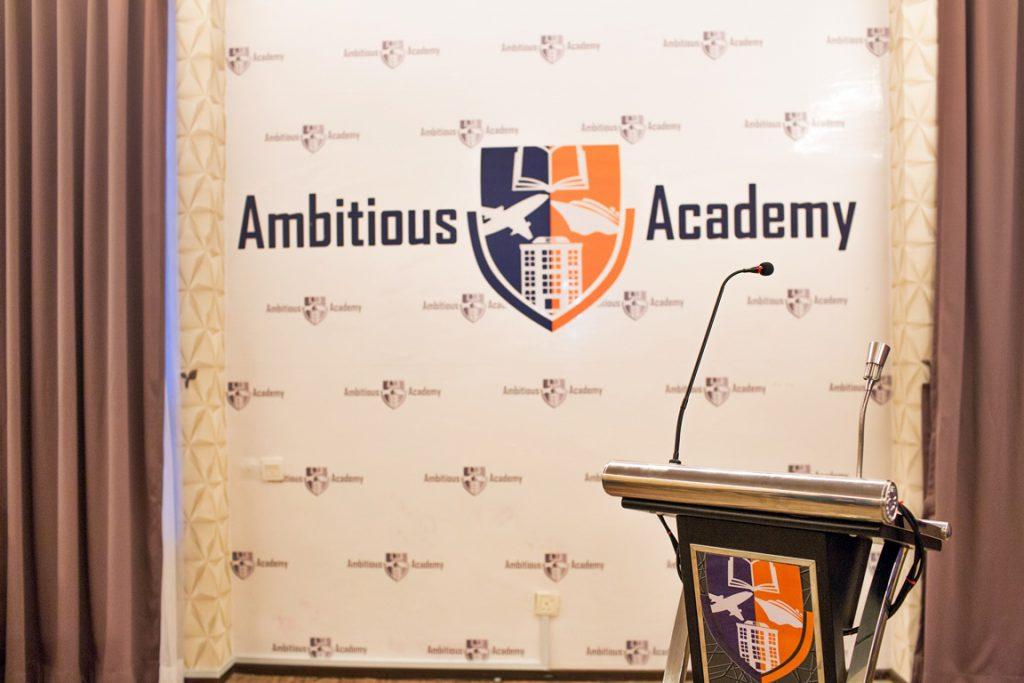 It gives me great joy, as the Principal of Ambitious Academy, to welcome you. This corporate profile has been carefully fashioned to provide you valuable information about our courses, curriculum, and career pathways. This message also highlights our achievements, current happenings, as well as future developments, as to where Ambitious Academy is moving forward to. Success only approaches those who put in hard work, and to remain there, one must not rest on the laurels of the past. We, at Ambitious Academy, portray an excellent example of what we are and for being able to achieve and sustain success. We have been influential in determining the successful futures of many of our students in the Airline, Cruise, Hotel, Restaurant & Bar Management, Patisserie, Culinary, Chinese Cusine, Hairdressing, Early Childhood Care & Education, and Digital Marketing industry.
I would, therefore, like to invite you to come aboard and begin a career with us at Ambitious Academy, where we set the pace in which endless employment opportunities are created through our Academy's special innovative and dynamic work-and-study programs. As we have been acknowledged for our academic merit and corporate social responsibility (CSR) commitment, we can place our students in various regions of Malaysia and Singapore in reputed hotels, restaurants and cruise lines. All our courses represent a mixture of theory and practice modules as they meet the needs of employers of today and tomorrow and hospitality leaders. In our Academy, we provide not only a niche where we adamantly focus on the overall growth and strength of the individual, which is accomplished through the impeccable teaching methodologies adopted by each of our faculties, we also provide such a niche through a holistic approach. This distinct and vibrant philosophy has set us apart from the rest of our competitors.
Furthermore, at Ambitious Academy, we dare to commit to creating better students for the future by providing the best quality education and infrastructure. Our Academy takes great pride in ensuring lots of activities that not only embolden the hidden talents and aptitudes of the students but also involve individuals to do innovative research, which could lead to creative products. As such, our students have realized that learning is such a passionate progression that can transcend from one individual to another, and does not necessarily stop at one level but keeps improving.  As it tends to indoctrinate a spirit of success and assist the individual in developing positive thinking, this has remained the ultimate objective of the Academy.
Henceforth, Ambitious Academy will always seek to espouse the teaching curriculum and methodology to a much higher level, which will, in turn, lead to both intensive and extensive classroom teaching and other positive learning outcomes. Given such demands, it is no wonder that our students have come to embrace them and have become better graduates. Consequently, the Academy's final objective is to be able to provide a distinct niche in offering quality education in Malaysia. This stance is reflected in our courses offered such as the Professional Diploma in Foundation Travel and Tourism & Cabin Crew Training, Undergraduate Diploma in Hotel and Hospitality Level 4 & 5, City and Guilds Diploma in Food Preparation & Cooking (Culinary Arts), Diploma in Digital Marketing, Diploma in Women and Men's Hairdressing with E-volve, and the Executive Diploma in Chinese Cuisine.
Once again, thank you for taking your valuable time to visit our website. If you have any inquiries, please do not hesitate to contact me.
Thank you very much.
Yours sincerely,
The Principal
ROSMADIAH BINTI SULAIMAN